PlanCheck
_______________
2017 will see the release of our new plan-checking facility in DataSpace Live. Located under a new 'PlanCheck' tab within each online application the solution enables authorities to assess and comment on plans against a comprehensive 'Required Check List', with sections for structure, fire safety and drainage right down to heat, conservation and access.
As an authority works their way through the check-list coloured flags that change from red to green indicate when a check is completed and they can also assign a status, report outstanding conditions and even add comments to them. Upon completion of their checks can then select the 'Notify' button to send an automated email or text of the results to the applicant straight from DSLive. If they are alerted to issues that need their attention the applicant can then login in to their Submit-a-Plan account to view the outcome of the checks and respond or upload any documents as required.
Another key feature of PlanCheck will be the ability to invite outside consultees into DSLive enabling the option for busy local authorities to contract out their plan-checking tasks but still have them completed and recorded in DSLive using the PlanCheck check-list. In addition, authorities will be able to share a report of the results with any home owners, builders or housing developers that require it, helping meet the recent demand for more transparency and better provision of information about new homes. PlanCheck is another step is our goal of creating a more technologically efficient local authority building control of the modern day.
PlanCheck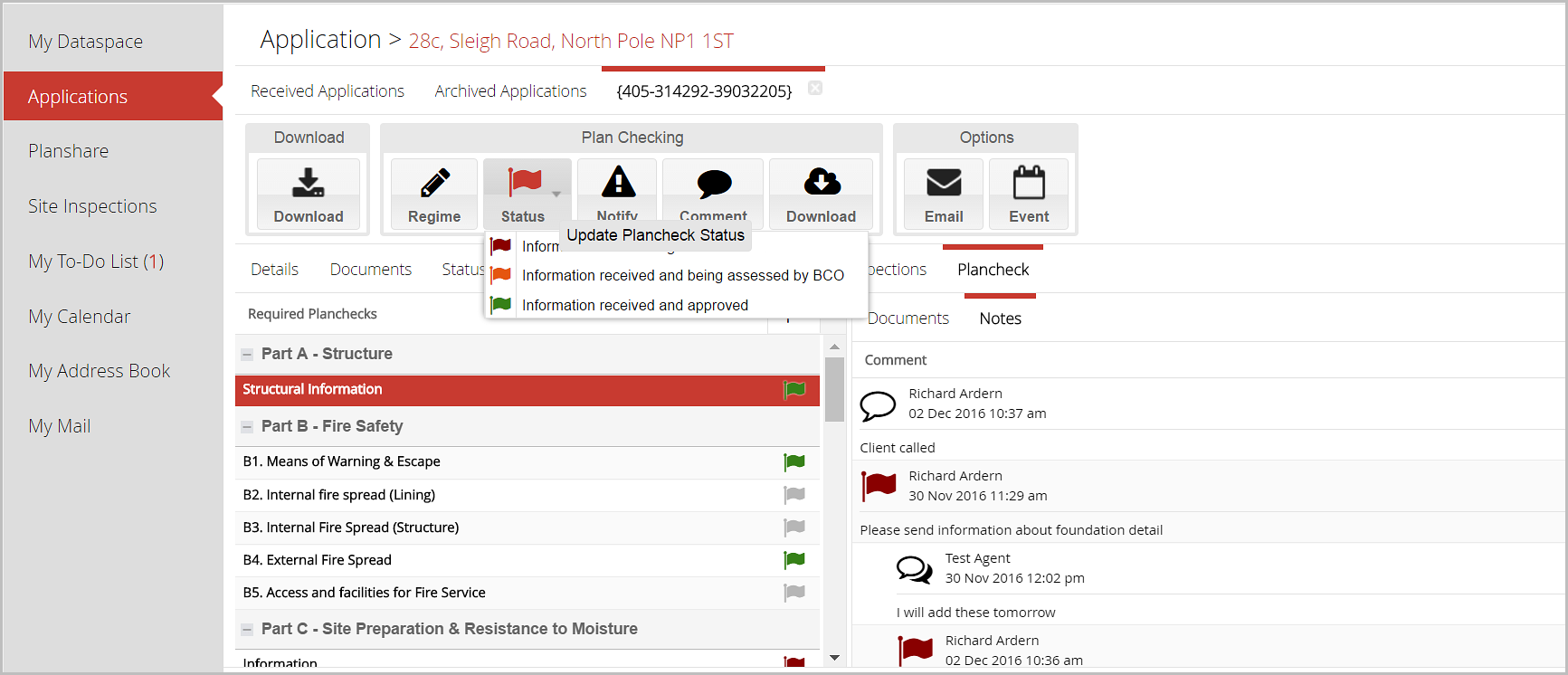 Contact Us
01242 260505 / helpdesk@resolutiondm.com